Rogers Motorcycle Accident Lawyer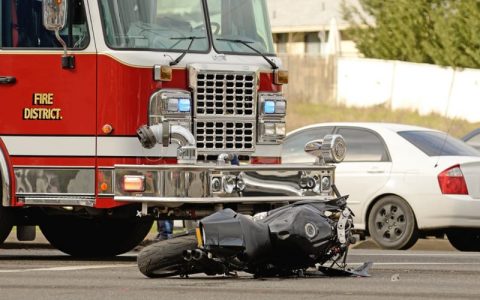 Northwest Arkansas has become a premier destination for motorcycle tourism including motorcycle rallies.  It also has many local people who enjoy motorcycles and the activities that can be enjoyed while riding a motorcycle.  Unfortunately motorcycle accidents do occur.  When a motorcycle accident does happen, it can have lasting physical and emotional impact on the survivors.  The trauma of injuries sustained in a motorcycle accident can be expensive and require months or even years of medical treatments and interventions
In the aftermath of a motorcycle accident, along with attempting to recover physically from your injuries and emotionally from your trauma, dealing with evasive and often greedy insurance companies, does not need to be your priority.  Receiving the services of an experienced motorcycle accident attorney can be a valuable step in moving forward with your life.  John Barry Baker will use his 40 plus years of experience dealing with motorcycle accidents to help you receive rightful compensation and justice for your and your families suffering.
If your motorcycle accident was caused by another motorist, you should not be held responsible for their poor driving choices or negligence.  A motorcycle accident is often followed by paperwork, investigation, and phones calls, in addition to medical appointments and recovery from painful injuries.  Often, this can lead to feelings of hopelessness and feelings of being overwhelmed.  Another motorist's poor choices should not lead to financial and emotional burden for the survivor of the motorcycle accident.
Important steps following a motorcycle accident in Rogers Arkansas:
STEP ONE – Moving yourself and your motorcycle to place of safety, away from the flow of traffic and other dangerous obstacle should be the first thing you do after a motorcycle accident, if you are physically able and your injuries do not prevent it.  If your injuries are too severe, staying still and allowing someone to call 911 or other emergency numbers should then be the first thing you do.  Always contact the police in the event of motorcycle accident where someone is injured.  If you are mobile and your injuries don't prevent it, then removing yourself and your motorcycle to safety can prevent further injury and incident.  Your safety and making sure all severe injuries are attended to is top priority after a motorcycle accident.
STEP TWO – After the safety issues and injuries have been addressed, the next important step after a motorcycle accident is gathering information.  Obtaining the information from the other motorist's driver's license, including the driver's license number, correct spelling of the other motorist's name, and their address is important.  After a motorcycle accident, you should also get the other motorist's phone number, license plate number and the name, address and phone number of the other motorist's insurance company.  While it is certainly possible to get this information later, if you are physically capable of obtaining it directly after the motorcycle accident, it can save time and difficulty later in the process. This can help reduce the stress of the aftermath of a motorcycle accident.
STEP THREE – In the state of Arkansas there are two scenarios in which it is required to contact the police after a motorcycle accident has occurred.  One of these scenarios is when there has been $1,000.00 or more damage done to any property.  This includes damage to the motorcycle or the other vehicle involved in the motorcycle accident.  The other scenario in which the police must be called after a motorcycle accident is when any person is injured or killed as a result of the motorcycle accident.  If you are planning on filing a claim with the insurance company of the at-fault driver or even with your own insurance company a police report can be useful.
Please call John Barry Baker, P.A. (479) 521-5337 right away for a confidential legal consultation.  Let us help you take control of your motorcycle accident.  Call us today to explore your options.
More Rogers Practice Areas:
Other Areas We Serve