Rogers Pedestrian Accident Lawyer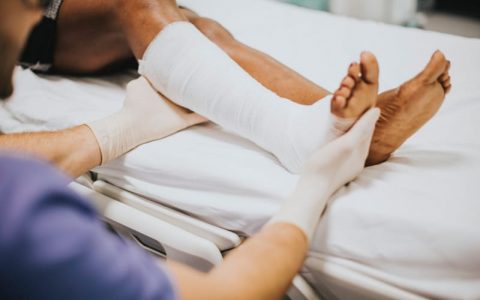 When walking as a pedestrian, and following the law, the last thing expected is to be struck by a vehicle.  When a vehicle hits a pedestrian causing a pedestrian accident it is very traumatic and terrifying event.  The injuries sustained both physically and emotionally in a pedestrian accident can cause weeks, months, years, or even a lifetime of costly medical treatments and interventions.  When a pedestrian accident happens there are often lasting issues.
If you are injured in a pedestrian accident, attempting to get on with life and heal from your injuries should be the only thing on your mind.  While you are giving your attention to doctor's visits and healing, dealing with an insurance company, that often does not have your best interests at heart, is the last thing you should be worrying about.  John Barry Baker can help you by stepping in, using his 40 plus years experience fighting for fair compensation for you and your family and the pain you have suffered as a result of a pedestrian accident.  Justice and accountability for the at fault party in a pedestrian accident will be his top priority.
The aftermath of a pedestrian accident is often filled with tremendous amounts of paperwork, investigation, phone calls, and documentation.  This can lead to feeling hopeless and emotionally overwhelmed in addition to your physical injuries.  If the driver of a motor vehicle or other motorist is to blame for your pedestrian accident, then the financial, emotional, and physical burden caused by their negligence and driving choices should not fall on you, the victim of the pedestrian accident.  John Barry Baker can ensure that the correct party is held accountable for their actions.
Important steps following a pedestrian accident in Rogers Arkansas:
STEP ONE: SAFETY – After a pedestrian accident, the first thing necessary step is to ensure that you can reach safety.  If you are medically able to do so, and your injuries don't prevent you from moving, you should attempt to move away from active traffic.  This step can reduce the risk of secondary accidents being caused by the people and vehicles involved. If you are severely injured, then moving may not be possible or safe and you should not move until help arrives.  Have someone call 911 or other emergency services and wait for the appropriate medical attention.  Calling the police after a pedestrian accident is important as well. Moving to safety and receiving appropriate medical intervention are always the first and most important thing after a pedestrian accident occurs.
STEP TWO: GATHERING INFORMATION – While it is very possible to do this step later in the process, if you are medically able to, gathering basic information from the at fault motor vehicle driver or other motorist involved.  If possible, after the pedestrian accident get the license plate information of the motorist who struck you.  Also getting basic information like the correct spelling of their name or names, address, phone number, and driver's license number is very helpful.  In the State of Arkansas all motorist are required to carry, at minimum, liability insurance coverage on any vehicle they own.  After a pedestrian accident, obtaining the name of the insurance company they are covered by, as well as the address and phone number of the insurance company is a good idea.  Obtaining this information in the beginning of the process can simplify the process after a pedestrian accident occurs.  It is also important to call the police after a pedestrian accident, so they can assess the situation and fill out an appropriate police report.
STEP THREE: OBTAIN LEGAL COUNSEL – An experienced pedestrian accident attorney can be an important part of successfully navigating this traumatic experience.
Please call John Barry Baker, P.A. (479) 521-5337 right away for a confidential legal consultation.  Let us help you take control of your pedestrian accident.  Call us today to explore your options.
More Rogers Practice Areas:
Other Areas We Serve